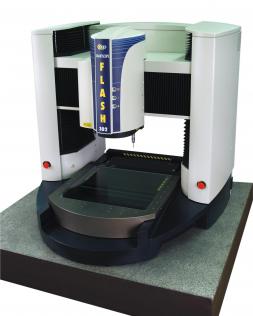 Hammond Company is ISO Certified to perform calibration and repairs.
Calibrations and repairs are important to ensure the accuracy of your vision system. Our technicians have extensive experience and skills to provide expert calibration and repair services. Hammond Company is ISO certified, ensuring accuracy and top performance.
Using calibration to determine if accuracy has been compromised can be crucial. We adhere to OEM manufacturer specifications when performing vision system calibrations to verify and correct accuracy. Our technicians specialize in OGP and RAM vision system calibration and repairs and are knowledgeable and experienced in servicing all types of systems to OEM specifications.
We recommend annual calibration and preventative maintenance to ensure your system is running optimally. System calibration is also essential after a move, repair, or retrofit. Contact us for more information.
For a quote on your vision system calibration or repair, contact Hammond Company and one of our certified service technicians will assess your specific metrology system services needs to keep your facility up and running. We can also handle emergency service calls throughout Wisconsin.